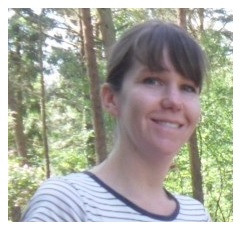 I am a fully qualified Pilates teacher of 16 years, trained by the PILATESfoundation by the renowned Pilates expert Suzanne Scott.

I set up The West Studio in 2005 in Barnstaple. During my career I have updated my knowledge by completing a specialised post graduate Pre & Post Natal Course. I have completed a Performance Matrix course and attended many workshops on varied subjects from scoliosis, hip pathologies to sequential spinal movement. I am also a Hanna Somatics Movement teacher and in 2018 I qualified as a Restorative movement teacher with Nutritious Movement and in 2019 qualified as an Anatomy in Motion practitioner.

Pilates and Somatics have been invaluable to me and have changed me both physically and mentally. I am more body aware, calmer, stronger, more confident and more in tune with my body, and am still learning new things about myself.

I enjoy applying the Pilates principles to other exercise classes that I attend, when running, when sat at my desk or in the swimming pool.

My teaching style has changed and developed over time, by trusting my intuition and years of experience I am able to give my clients the class they need.

I enjoy learning about movement and seeing the changes in my clients both physically and mentality.

Continual Professional Development

I regularly enhance my professional development by attending regular workshops and courses. This enables me to have up-to-date information on many aspects of Pilates and related exercise topics. I keep up my Restorative and Somatics CPD also, this keeps me very busy.